7 tags
6 tags
7 tags
7 tags
3 tags
re-doing FAQs. As in, erasing all the questions and starting over whoop whoop. What questions would you like to see in it?
1 tag
Anonymous asked: You are evil and I love ya for it.
1 tag
Really now, what did you expect? Anyway, posting this early because I've got a lot of things to do and nobody else is really downloading it so I guess we're done for the day. I hope you all enjoyed your lovely April Fool's gift, which I'll keep up for anyone else who is interested. Sorry that it wasn't Rebecca Black this time.
4 tags
no more glowy goodness
It was fun while it lasted, but this blog, like most other MMD blogs seem to be nowadays, is dead. Both Admin 2 and I have generally lost interest in MMD. We have nothing left to contribute here. So I'm just going to announce my retirement from obsessing over pretty glowy things. Now I know this is some corny shit, but I'd like to thank you all for your support and for your wonderful...
3 tags
Anonymous asked: What's the password for your stage
4 tags
6 tags
1 tag
softfang asked: Is this "new model" of yours I've seen floating around up for download? Figured I'd try asking. I don't care either way.
1 tag
i-am-the-whale-of-fail asked: I LOVE YOUR NEW MIKU MODEEEEEEEEEEEEEEEEEELLLLLLLLLLLLLLLLLLLLLLLLLLLLLLLLLLLLLLLLLLLLLLLLLLLLLLLLLLLLLLLLLLLLL *SCREAMS*
2 tags
Anonymous asked: najeciku
6 tags
7 tags
8 tags
7 tags
7 tags
8 tags
7 tags
5 tags
6 tags
1 tag
Anonymous asked: Do you still have a link to the stage you used for the tutorial with working floor and autoluminous please ??
6 tags
7 tags
9 tags
7 tags
8 tags
8 tags
7 tags
7 tags
2 tags
Anonymous asked: SPLAT! You just got snowballed! Welcome to the snowball fight of 2012! Okay so here's how it works, just say three to five random things about yourself then go anon and snowball your five favorite blogs. If you get snowballed again you CANNOT snowball any blogs you've snowballed before, except if you're out of blogs to snowball. Have fun
2 tags
ask---sora asked: is there a video tutorial how to make the stages glow I pretty new in MME and for me it´s better so see in a video how things work
7 tags
4 tags
3 tags
3 tags
Anonymous asked: I feel I should tell you I am very angry that you were such a jerk to me... Next time please just tell me they are up for download; I just didnt know!
2 tags
bronygirl asked: Can you please put your stages up for download? Everyone seems to have them but me...
6 tags
7 tags
7 tags
2 tags
okumura--sama asked: Uh, it's about ALiMFE's stages. I downloaded the file, but when i'm going to extract it, it says the files are corrupted :I Can you fix it? I want these stages so much *W* Please ;-;
6 tags
3 tags
vodkabunneh asked: OuO I really like your Animasa Miku GIF's, they're cute, and I usually don't say that about Animasa models cause my favorite models are Montecore and Eto models, BUT YOU GUYS MADE ANIMASA MIKU SO CUTE! AAAAAAAAAAAAAAA!! Oh, and AutoLuminous is my favorite effect too, I just haven't used it too much because I only discovered it about a week ago. >u<
3 tags
2 tags
Anonymous asked: ashdpas I'm sorry! D: I should've checked there first.. Thank you!!
1 tag
Anonymous asked: How do you make your gifs? Sorry if this has already been asked, but yours are really high quality and I'm curious! Thanks!
1 tag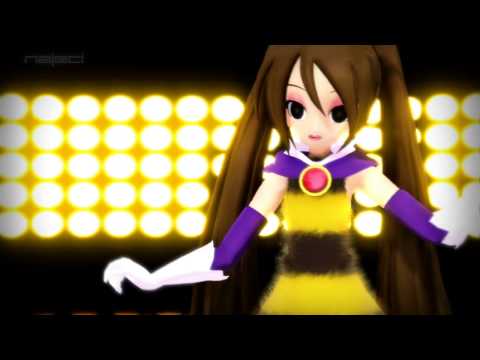 4 tags